Welcome From Our Pastor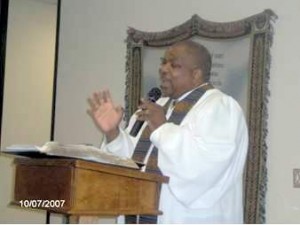 Dr. Andrew Watkins, Sr.
x
In Romans 10:9, Paul said, "That if thou shalt confess with thy mouth the Lord Jesus, and shalt believe in thine heart that God hath raised him from the dead, thou shalt be saved."
Here at New Directions Word of Life Church where Dr. Andrew Watkins, Sr. is the pastor and Sister Dorceia Watkins is our first lady, we want you to come and praise the Lord with us. We desire that you become born again by confessing and believing and that you work out your soul salvation with us. We proclaim and exclaim that Jesus is the way, the truth and the life! We look forward to meeting you in whatever state you may be in. Know that Jesus loves you and He cares about everything that concerns you. We love you and we pray that God has His way in your life and in the lives of your loved ones.
We want to encourage you to seek Jesus and His wisdom as He leads, guides and directs your life. If you would like to join us via our Audio Conference line, please feel free to do so by calling (712) 432-0900 and enter PIN 674421. Also, if you would like to join us via video on the Internet, click this link Live Video Broadcast. Any way you bless us with your presence, we will be satisfied.
As you prepare to come worship with us, we are praying for you and for the plans and purposes that God has for you. We are praying that when you do worship with us, that your worship experience is a blessing and that the presence of the Holy Spirit is evident to you. May God continue to bless and keep each and everyone on this special Resurrection Day!
 If you are looking for a church home that will help you work out your soul salvation AND help you identify and use your spiritual gifts, please consider us.  If you need to be placed under watch-care, please consider us.  Most importantly, if you desire to receive Jesus into your heart today and accept Him as your personal Savior, please come worship with us to pray the prayer of salvation.  We pray for your presence in worship and your walk with God.
Click here to donate to our Moving Fund!
You can email us at pastor@iamsavednow.com