Letter from the First Lady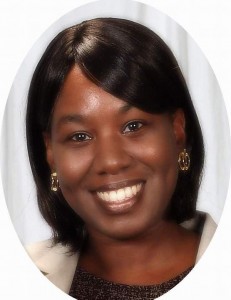 Dear Body of Believers!
We just want to say thank you for choosing New Directions Christian Fellowship Church today.  We pray that you have an awesome experience in worshipping with us each time.  As God says in His word, we ought not forsake the assembly of saints.  But we should come together to encourage one another showing love one toward another as we ought.  So, thank you for blessing us with your presence.
Please keep us in your prayers that we remain encouraged as God uses this ministry to find those who are lost and overlooked, those who are seeking to do His will, and for the maintenance of the Saints.  We are so excited, ignited, and all fired-up to work towards the building up of His kingdom.
If ever you are need for prayer, please call us.  If ever you are in need of encouragement, please call us.  If ever you are in need, please call us.  And if you cannot reach us, please remember that you can always call upon our Master, Lord and Saviour, Jesus Christ.  For His word says that He shall supply all of our needs according to His riches in glory.  He commands that we cast all of our cares upon Him, knowing that He cares for us.   So, I just want to encourage to you my sister, my brother.  We love you and God loves you so much more.
Yours in Christ,
Dorceia J. Watkins
First Lady